The Best Easter Gifts for Men or Grown Boys
The Best Easter Gifts for Men or Grown Boys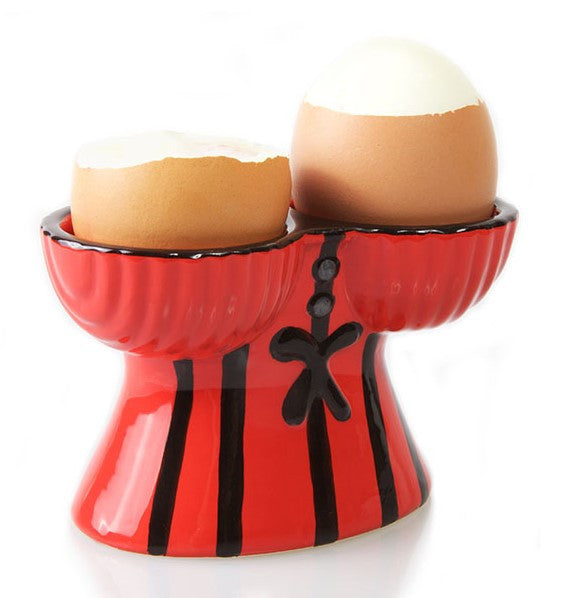 This Easter are you looking to put together the perfect boyfriend basket? Do you need an Easter gift for your husband? Do you have a family friend you want to delight with an Easter treat? Let the man in your life experience the fun of the Easter holiday. He will feel like he is a kid again! Here are eight of the best Easter gifts for men:
Your bosom buddy will love the titillating appeal of this great gift. It offers the perfect cup size and is eggzactly what your man will want. The ceramic Blu Devil Double Egg cup holds two boiled eggs and is designed to mimic a Victorian corset. No more boring breakfasts or brunches with saucy conversation piece!
2) Chocolate Milk Stout Recipe Kit
This homebrew beer recipe kit to make chocolate milk stout will be a gift your any man who is an espresso fan will love. The chocolate milk stout begins with a milk stout and adds the chocolate richness later. First, the milk stout which is a much sweeter stout that includes milk sugar, or lactose, added to it. Lactose does not fermented by yeast and that adds creamy and milky richness, sweet taste and plenty of body. A chocolate milk stout adds additional richness with exotic cacao nibs - these are the seeds that make chocolate. Without refinement, cacao nibs have fruity, delicate chocolate and earthy taste.
When drinking this you can expect an opaque dark pint capped with foam, and a flavor similar to espresso with a touch of chocolate liqueur. The result is a full-bodied round with bittersweetness around the edges. The stout is a great topping to ice cream! This chocolate milk stout yields five gallons and takes six weeks to make.
Everyone loves an Oreo cookie. If you say you do not, you are a liar. Your loved one can enjoy this cookie favorite in Easter egg form. Each egg includes Oreo cookie bits and cream wrapped in rich, delicious Milka chocolate. Creamy Milka is well-known worldwide for its smooth taste and milky flavor. When the man in your life takes a bite out of this delicious chocolate egg, a crunch is followed by the familiar flavor of Oreo cookies. This gift includes 48 individually wrapped eggs that are great for Easter egg hunts or snacking.
4) Chocolate Gift Box Game Controller
Do you have a gamer in your life? Let him control the candy game this Easter! This chocolate gift box game controller is solid chocolate which will take days (or maybe hours) for your gamer to get through. The candy is created by German Confiserie Chocolaterie Weilber. Give this gift to your boyfriend or husband to take your Easter gift giving to the next level!
5) Soccer-themed Easter Basket
The soccer lover in your life will enjoy this boyfriend basket themed with a six-inch toy soccer ball, chocolate soccer bunney and Cadbury eggs (What's Easter without those Cadbury eggs?!). If you have the goal of letting your boyfriend, fiance or husband know you love them this Easter, kick your Easter gift up a notch with this soccer-themed Easter basket.
The hollow chocolate bunny, so creamy and smooth, will bring him back to his Easter morning memories as a child. In addition, there's a bag with a soccer patter, along with the soccer ball, for him to kick around all day. Want some candy? There's plenty of that. In fact, there are twelve sports ball themed eggs, Smarties tart candies and Super Bubble Gum! Some of his childhood favorites! And if the miniature soccer balls that reveal caramel Cadbury eggs were not enough to convince you, this basket includes Reese's peanut butter eggs. There's nothing more to be said. You have to buy this now. Do not pass up the creamy, chocolatey goodness of Reese's eggs.
6) Men's Adult Black Velvet Easter Bunny Ear Top Hat by Jacobson Hat Company
Is the gentleman in your life a professional Easter bunny? He can be. With this black velvet top hat adorned with two fuzzy rabbit ears, together with a black and white checkered ribbon and bow tie. The diameter of the hat measures 13 inches and is nine inches tall. The rabbit ears are eight inches tall.This hat is one size fits all and will fit most adults.
Easter is time of reflection as spring brings new life. The trees are budding and flowers are blooming in bright colors. You can bring new life to your relationship with one of these best Easter gifts for men! If you want your boyfriend, fiancee or husband to jump for joy this Easter, considering getting a gift you know he will find eggciting.